Renée Ahdieh
*
Copy kindly provided by the publisher, Penguin Random House, in exchange for an honest review!*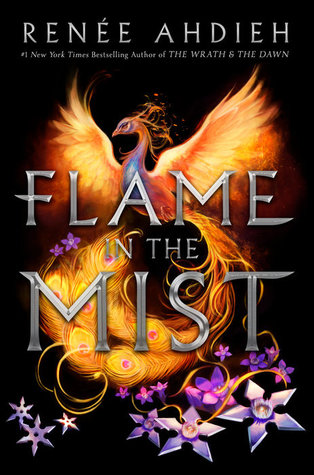 The daughter of a prominent samurai, Mariko has long known her place—she may be an accomplished alchemist, whose cunning rivals that of her brother Kenshin, but because she is not a boy, her future has always been out of her hands.
Stars:
✦✦
✦
✦
1/2
So as usual, I'll tell 4.5 things I liked about the book and 0.5 things I didn't like.
So what di
d I think?
+1 |

The writing style is so lyrical yet it flows and isn't hard to follow, just like in The Wrath and the Dawn
+1 |
Retelling - you all know I absolutely love them - yet I never knew what to expect!
+1 |
World
and explanations.
I always want to get sucked into the book I'm reading, so with fantasy books if the world is not explained well you might distance ourself from the story because you're wondering how something came to be in it.
But Ahdieh managed it extremely well and the world was so interesting and I can't wait for the next one
>Also the back had a mini dictionary for some new words that fit with the theme
+1 |
World Action
and pace. So much happened in the book! And when I had to put the book down I always felt the urge to pick it up again and kept thinking about it
+/-0.5 |
Characters
and development
We learn so much about these characters but the thing I was really impressed by was that we learned everything in exactly the pave that Ahdieh set, working with bits and pieces that eventually click.
I also really liked the characters and how very different they all were
There was also some romance that kind of fell short for me at the end, but all the relationships and friendships as a whole group worked well



bonus: The End. I don't think I need to say anything else about it