Julie C. Dao
*
ARC kindly provided by Penguin through NetGalley for an honest review!*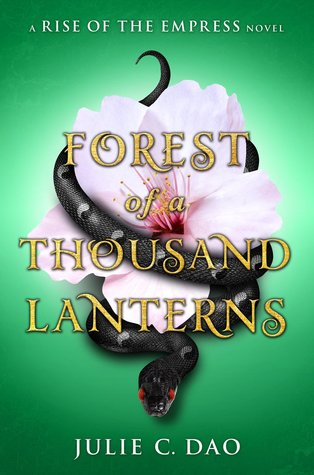 So what did I think?
Stars: 3/5
The idea and premise is so intriguing and sounded so perfect for me:
An East Asian fantasy reimagining of The Evil Queen legend about one peasant girl's quest to become Empress--and the darkness she must unleash to achieve her destiny.
-Goodreads
It is entertaining with a rich world and lyrical writing. The
intricately thought out
main character is an anti-heroine which made a refreshing read.
I don't want to say too much about the plot so I shall just urge you to pick it up!
The usual likes and dislikes, relating to the star rating:
+1 | idea
+1 | writing
+1 | world
- 1 | characters
- 1 | pace