Royals by Rachel Hawkins
*
ARC kindly provided by the publisher Penguin Random House in exchange for an honest review!*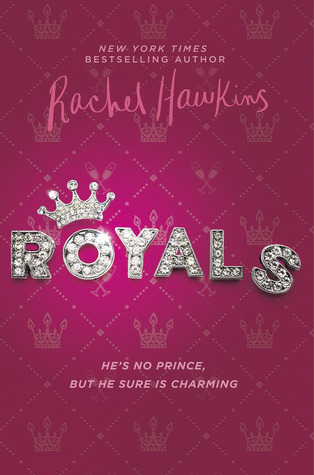 SUMMARY:
He's no prince, but he sure is charming.
Daisy is an offbeat 16-year-old with a perfect older sister who's nearly engaged to the Crown Prince of Scotland.
Daisy has no desire to live in the spotlight, but tabloids force her to join Ellie at the castle across the pond - where the dashing Miles has been appointed to teach Daisy the ropes of being regal, and the prince's roguish brother kicks up scandal.
Stars: ✦
✦✦
✦
✧
The idea and entertainment value is exactly as it sounds: a fun fluffy romance with Hakwkins' humor. The characters are enjoyable and and the royal world well executed. After reading six other books by her, it did not let me down and for anyone thinking of picking it up: do!