Book and Movie thoughts
(Pt. 4)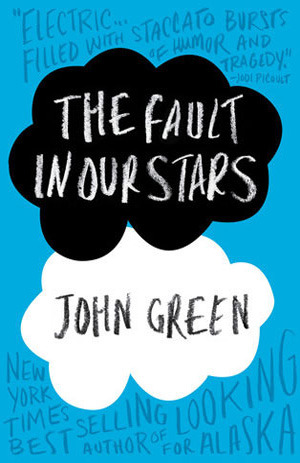 As you can probably read from the title: I went to the movies!
So to start off I really like this book. And I was scared to go see it because I don't know if they changed it and I wouldn't like it as much I guess. I hate it when that happens to a book I really like.
Well even so I went to see it, how could I not, and I enjoyed it. I didn't love it. But I wasn't disappointed either. I guess it was better than I expected and all.
I read it quite a while ago and have yet to read any other book by John Green (I really need to). I read this one because well I watch the Vlog Brothers on youtube... And I LoVe it!
To the Book Review itself:
So thoughts on the book first (other than liking it):
The writing style John uses is lovely to read. It brings the characters to life and makes it feel like you are part of that story. It did this without being too descriptive which I often find annoying. I want to have space, while reading, for your imagination.
The characters were some of the best I have read about in a while. They made by with what they had and I really appreciated that. Also the fact that it involved cancer was inspiring in itself and then you read it and you just feel all the feels!
One negative thing I have to say, I'm sorry but yes. There was two moments in which I wanted the author to expand more than he did. Now I know usually it's a very good thing to not tell too much and let the reader ponder. But I couldn't help but think it was missing some filling. And don't get me wrong, they were both good scenes nevertheless and important too. I don't want to spoil the scenes so you can mail me if you want to know which parts. I just really don't feel like spoiling anything to anyone, even though most of you have read the book.
I will be recommending this to anyone who likes contemporary books with emotion and to those who want to expand the genres they read.
So Keep On Reading
Hugs,
Sally