Andy Weir
*
ARC kindly provided through NetGalley in exchange for an honest review!*
SUMMARY: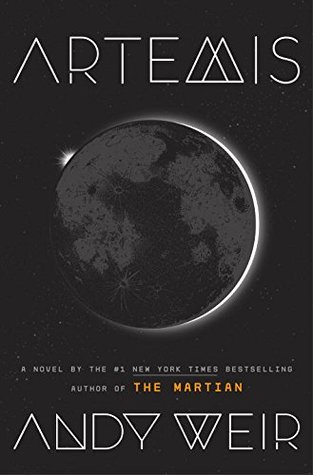 Jazz Bashara is a criminal. Well, sort of. Life on Artemis, the first and only city on the moon, is tough if you're not a rich tourist or an eccentric billionaire...
Release: Nov. 14th 2017
Goodreads'
link
to the book!
><><
So what did I think?
So usually I tell so and so many things I liked and didn't like in the book and give the star rating accordingly, but the thing is I didn't finish this book.
Now you must be wondering how can you write a review without finishing it? And why?
So I'm not too keen on actually finishing this book, at least anytime soon.
Artemis
comes out next week and I really think a lot of you would enjoy it so I wanted to talk about it.
It had lots of good aspects:
The
world
is truly amazing and so though out
The main
character
: is different and intriguing
The
plot
: fast paced and had lots of aspects going on
It doesn't have the tone as
The Martian
, but I kind of liked how very
different
it is. There is still the aspect of
space
and the
science
though, which I really enjoy when done well.
So why did I stop? Well the answer is the biggest problem I have when reading: mood reading.
I've talked about it before - I can really enjoy a book if I'm in the right mood, but a book I know I would enjoy and am reading at the wrong time? It doesn't go so well. And that's exactly what happened here. I know I'd enjoy it - it had all those great aspects to it, but it's just not the right time yet.
I really want to know how you all like this book, so I'll keep my eyes out on Instagram for it!