*
ARC kindly provided for
book 2
from NetGalley for an honest review!*
SUMMARY: These moving, relatable poems encourage resilience and embolden women to take control of their own stories. Enemies try to judge, oppress, and margianalize her, but the witch doesn't burn in this one.
The "second" book of the trilogy Women Are Some Kind of Magic is being published March 6th 2018.
Goodreads'
link
to book 1.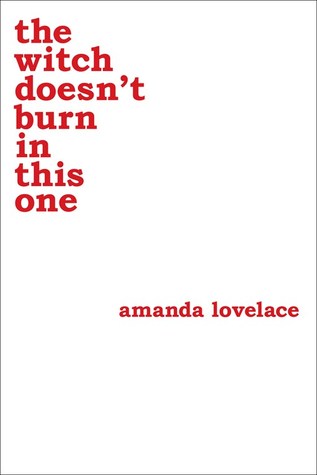 So what did I think?
The Princess Saves Herself in this One
3.5 Stars
I don't tend to gravitate towards poetry, but this one made me feel. I picked it up because I saw the second one on NetGalley, and this had been given so much praise in 2016 I decided it was time.
Only the fact that I was in public kept the tears away. At the end of it though, I felt upright.
The Witch Doesn't Burn in this One
3 Stars
Like the first one it takes a while for me to "get into" poetry. You can't just fly through, but you need to ponder. And this book definitely made me think. It was packed with emotions and encouragements, and I highly encourage these to you even if you aren't a fan of poetry - yet.
> I would caution you when reading them, there are some trigger warnings.
"when someone offers to save you make it your mission to save yourself."