Sea Witch by Sarah Henning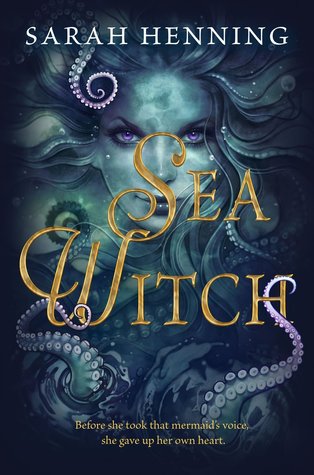 *
e-ARC kindly provided by the publisher HarperCollins in exchange for an honest review!*
Publication: July 31st
SUMMARY
Everyone knows what happens in the end.
A mermaid, a prince, a true love's kiss.
But before that young siren's tale, there were three friends.
One feared, one royal, and one already dead.
- - -
The rise of Hans Christian Andersen's iconic villainess is a heart-wrenching story of friendship, betrayal, and a girl pushed beyond her limits - to become a monster.
Stars:

✦
✦✦.75
✧
So as usual, I'll tell 3.75 things I liked about the book and 1.25 thing I didn't like.
So what did I think?
+1 |

The idea and premise is clever and intriguing. I'm just so drawn to fairytale retellings, especially unpredictable ones.
+1 |
Characters.
The set of characters were so different and I wanted more
+1 |
World
and building. The magic and world is unique. It's also told in a way of skipping to the past at times, which by the end made things even more action packed!
+0.75/-0.25 |
Entertainment value.
It was a roller coaster - that kept me reading.
-1
|
The first 25% of the book. Honestly I almost stopped reading, and over the years I've learnt to actually DNF books instead of wasting time, but something kept me reading - and because of the last 25% I am so glad I did!