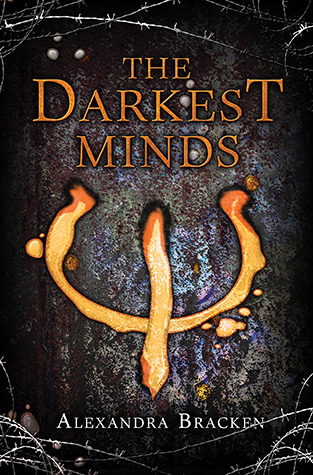 So as you know I got this book from my TBR jar, and so I read it. And really enjoyed it. I wont say I loved it (I'll explain later) but I think I will love the second book
Never Fade
. I am glad I got this book now since the last book will be coming out this year, and I wanna read the first two before the last one comes out and let me tell ya: I'm excited!
So, what is it about? Well Goodreads starts off by saying this (I left out the spoilery bits):
When Ruby woke up on her tenth birthday, something about her had changed. Something alarming enough to make her parents lock her in the garage and call the police. Something that gets her sent to Thurmond, a brutal government "rehabilitation camp." She might have survived the mysterious disease that's killed most of America's children, but she and the others have emerged with something far worse: frightening abilities they cannot control.
Now sixteen, Ruby needs to fight for survival and for the survival of the ones she learns to trust.
In the Afterlight is the last book in this trilogy and it will come out this year! Excitement is overflowing!
Anyway on to thoughts. As I said I didn't LoVe the darkest minds. don't get me wrong I ReAlLy enjoyed it but it had some points I didn't like. So 3.5 stars out of 5 maybe... I'm sure i'll like the next ones more though :)
So I liked its fast pace, slow at times but overall really great.
I liked the language it used but I didn't like the way they were "factioned". The idea was great but the colors threw me off and I was having a hard time remembering them. I ended up writing them on as paper and using it as a bookmark, as I did with Divergent. Yep I have undoubtedly the BeSt memory.
I also had a hard time with the ending. At the same time I liked it and not. It was a bit clichéd but it was still heart breaking, so I liked it. But I found the characters choices a bit iffy. They were um, I don't know what to say or even think about it... I guess It'll get sorted in
Never Fade
and I'll understand if I liked it, or not.
Hugs,
Sally