Catwoman: Soulstealer by Sarah J. Maas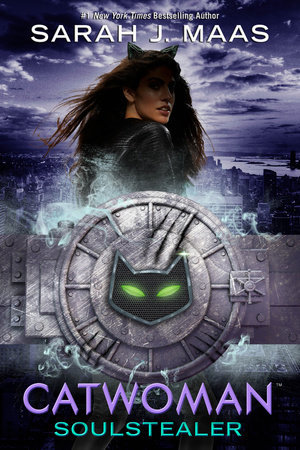 SYNOPSIS
When the Bat's away, the Cat will play. It's time to see how many lives this cat really has...
After escaping Gotham City's slum, Selina Kyle returns as the mysterious and wealthy Holly Vanderhees. She quickly discovers that with Batman off on a vital mission, Batwing is left to hold back the tide of notorious criminals. Gotham City is ripe for the taking.
Meanwhile, Luke Fox wants to prove he has what it takes to help people in his role as Batwing. He targets a new thief on the prowl who seems cleverer than most. She has teamed up with Poison Ivy and Harley Quinn, and together they are wreaking havoc. This Catwoman may be Batwing's undoing.
Stars:

✦
✦✦.5
✧
So as usual, I'll tell 3.5 things I liked about the book and 1.5 things I didn't like.


So what did I think?
+1 |

The premise is intriguing and immediately caught my attention. The world is already familiar to us, with some new twists, and as a reader I was immersed in it.
+1 |

Entertainment value. I was definitely entertained for the whole book, some humor, romance and lots of action.
+1 |
The p
ace
was fast, with the story constantly moving and it made it a quick and enjoyable read.
+0.5 |
Since Maas has written multiple books, the writing was what I expected: well done with a nice flow to it.
-0.5 |
I yearned for more to the story. Sure it was fast paced and the plot was moving, at the same time it felt like the story was a person running on a treadmill with movement, but at the same time not getting anywhere. I was just disappointed that the arc fell a bit flat for me.
-1 |
Having the Catwoman and superhero element, I don't think that it brought anything better to the book. I think I'd rather have seen new characters and not have them as restricted to the roles they are already.
In other words, I think it could've been even better if the author had decided to create new characters from a blank canvas and bring about this story that way.