The Joy Of Christmas Book Tag
---
1) Anticipation: The Christmas excitement is real, what book release(s) are you most anticipating?
There will be a post about this in a couple of weeks!
2) Christmas Songs & Carols: What book or author can you not help but sing it's praises?
My Lady Jane, The Lady Janies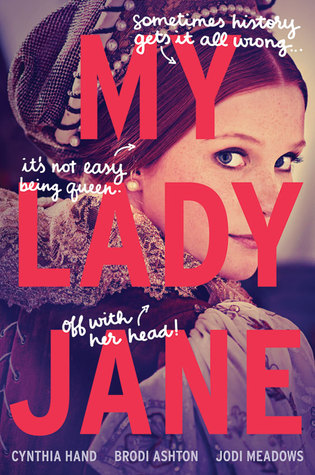 3) Gingerbread Houses: What book or series has wonderful world building?
4) A Christmas Carol: Favorite classic or one that you want to read
Alice in Wonderland, P&P, Emma, Jane Eyre...
5) Christmas Sweets: What book would you love to receive for Christmas
Well I had the illustrated HP books, but bit the bullet and got them, but in the future that'd work!
6) Candles in the Window: What book gives you that warm fuzzy feeling
I'm still thinking of the answer above, so... Harry Potter it is again
7) Christmas Trees & Decorations: What are some of your favorite book covers?
The Classic Line editions of a handful of classics are gorgeous
8) Christmas Joy: What are some of your favorite things about Christmas And/Or some of your favorite Christmas memories?
I love the traditions we have in the family, oh and the food!