by: Kerstin Gier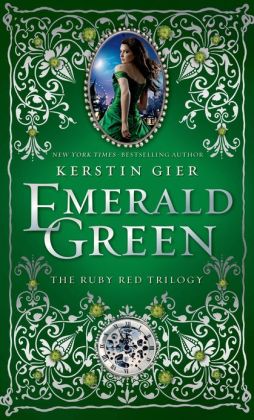 I finally got this book in the mail, and read it! I know it's been out for some time, and you might be suprised I only got it now since I love the series. I just love it so much i didn't want it to end. Since this is indeed the last book I felt like I didn't want to read it just yet. But I did and it was so good.
One thing I love about this series is the idea of it. Now if you don't know about it you might not want to read this since I'll be talking about the third and last book.
Also the balance between romance and action is done well for this type of book, of being both not mainly one or the other.
The main character is someone I really like but I don't love Gideon. I didn't mind him and I did like him but I could have loved him more I guess. That is the only negative thing I have to say about this book, and I know multiple people love him so I'm sure anyone interested will love these books.
I was pleasantly suprised how this series was concluded since I was afraid it would leave of still partly open. I also loved the ending thing where the thing about you know B :) I found that to be a lovely thing since that person was one of my favorites! Humble and helpful.
Hugs,
Sally
You guys were wondering if I had a Tumblr and yes I do.
The name is Booksonal (blog is A True Bibliophile)